I've been working as a journalist since 1987.
In reporting stories, I've searched for fallen meteorites in the Sahara Desert, snuck into Manuel Noriega's abandoned beach house, and camped out with Army soldiers …
Read more »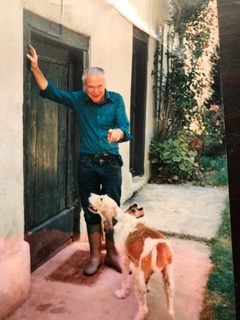 Remembering my Uncle Bill, a Catholic monk and a scholar who left the church to spend his last 30 years in the French Pyrenees, tending his garden and translating Thucydides from Greek into Latin.
Outside

Edited by Elizabeth Hightower
Read this story »
...
Continue Reading